Please consider making a tax-deductible donation to support the Capital Wind Symphony. Capital Winds is an ALL-VOLUNTEER non-profit which greatly depends on donor support for educational outreach, rehearsal and concert space, production costs and general operating expenses. Your generous contribution will make a difference and help us continue our mission!
"Celebrating and Sharing the Great American Wind Band Tradition by presenting diverse and engaging programs and enriching music education by mentoring and inspiring students."
Thank you for your support!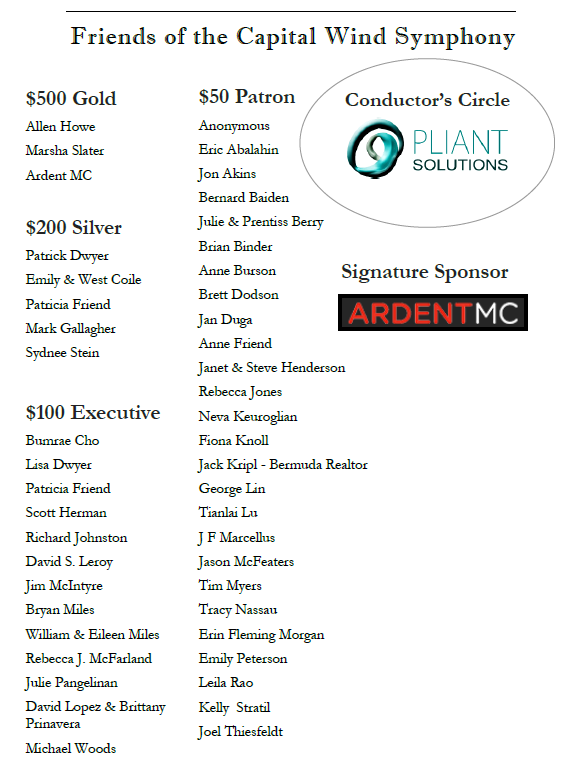 Capital Wind Symphony is funded in part by
ArtsFairfax Emergency Relief and Recovery Grant
The Capital Wind Symphony is an approved 501(c)(3) non-profit, EIN: 54-1738697