Guest Conductor Series
Guest Conductor Series
Sunday, November 12, 2023, 3 pm | Capital One Hall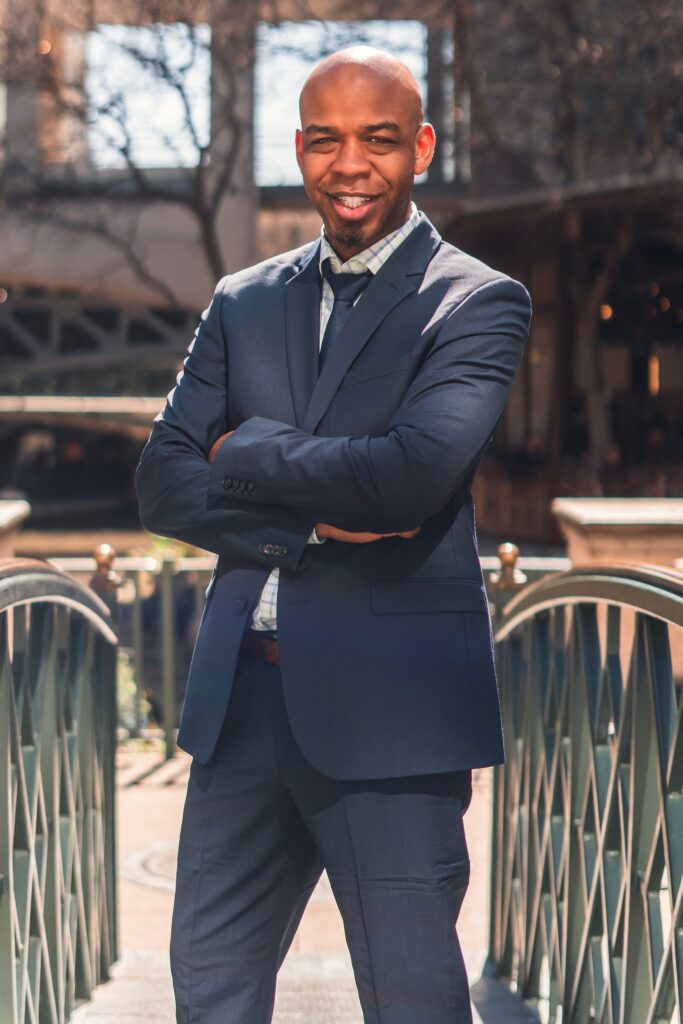 The Capital Wind Symphony is excited to announce that Dr. William Lake, Jr. will join the Capital Wind Symphony to guest conduct the concert on Sunday, November 12, 3 pm at the Capital One Hall. More details to follow.
Dr. Lake was recently appointed Director of Concert Bands at the Dewberry Family School of Music at George Mason University and has been making big splashes since joining the team there. In this role, he conducts the George Mason University Wind Symphony and Symphonic Band. He will also teach conducting and wind literature classes.​
Before his tenure at George Mason University, Dr. William L. Lake, Jr., served as Associate Director of Bands and Assistant Professor of Music Education at the Crane School of Music (SUNY-Potsdam), where he was co-conductor of the Northern Symphonic Winds, principal conductor of the Crane Concert Band, and guest conductor of the Crane Wind Ensemble. In addition to these responsibilities, Dr. Lake taught undergraduate conducting, Secondary Wind Practices, Wind Literature, and the Preservice Practicum in Beginning Instruments Course. ​Dr. Lake earned his Doctor of Musical Arts Degree in Instrumental Conducting from The University of North Carolina at Greensboro under the mentorship of Drs. John R. Locke and Kevin Geraldi. As a graduate student, he was the principal conductor of The University of North Carolina University Band and guest conductor of the Wind Ensemble, Symphonic Band, Casella Sinfonietta Chamber Ensemble, and Symphony Orchestra.
Dr. Lake is the recipient of two master's degrees, the first from Boston University in Music Education (2011) and the second from the University of Maryland, College Park, in Wind Conducting (2014), under the mentorship of Dr. Michael Votta Jr. In May 2006, Dr. Lake received a Bachelor of Music Liberal Arts -Jazz Studies Piano Performance Degree from the University of Maryland, College Park as a student of Jon Ozment and Christopher Vadala. ​As a guest conductor and lecturer, Dr. Lake maintains an active performance and clinic schedule nationwide. He was a finalist for the 2017-2018 Ernst Bacon Memorial Award for the Performance of American Music and the Band Conducting Division of the American Prize. Recently, Dr. Lake served as a collaborating author for two books, Teaching Instrumental Music: Perspectives and Pedagogies for the 21st Century (Oxford University Press) and Music Education on the Verge: Stories of Pandemic Teaching and Transformative Change (Lexington Books), both to be published in 2022.
​As a passionate advocate for diversity, equity, and inclusion, Dr. Lake co-founded I See You: Affirming Representation in Music. In this capacity, Dr. Lake has presented over twenty seminars across the United States on inclusive practices in music education and performance. With co-founder Dr. LaToya A. Webb, Dr. Lake has been invited to present on diversity, equity, and inclusion concepts and practices at the 2021 Midwest International Band and Orchestra Clinic, the 2021 Virginia Music Educators Association Professional Development Conference, the 2022 Texas Music Educators Association Conference, the 2021 National Association for Music Education National Conference and the 2022 National Association for Music Education Music Leaders Forum. ​Dr. Lake is a College Band Directors National Association member and serves as National Vice President for Professional Relations of Kappa Kappa Psi, National Honorary Band Fraternity, Inc., Pi Kappa Lambda, and Alpha Phi Alpha Fraternity, Inc. He is also honored with Tau Beta Sigma National Honorary Band Fraternity, Inc., and Phi Mu Alpha Sinfonia membership.