Kathleen Tennyson Keese – Principal Oboe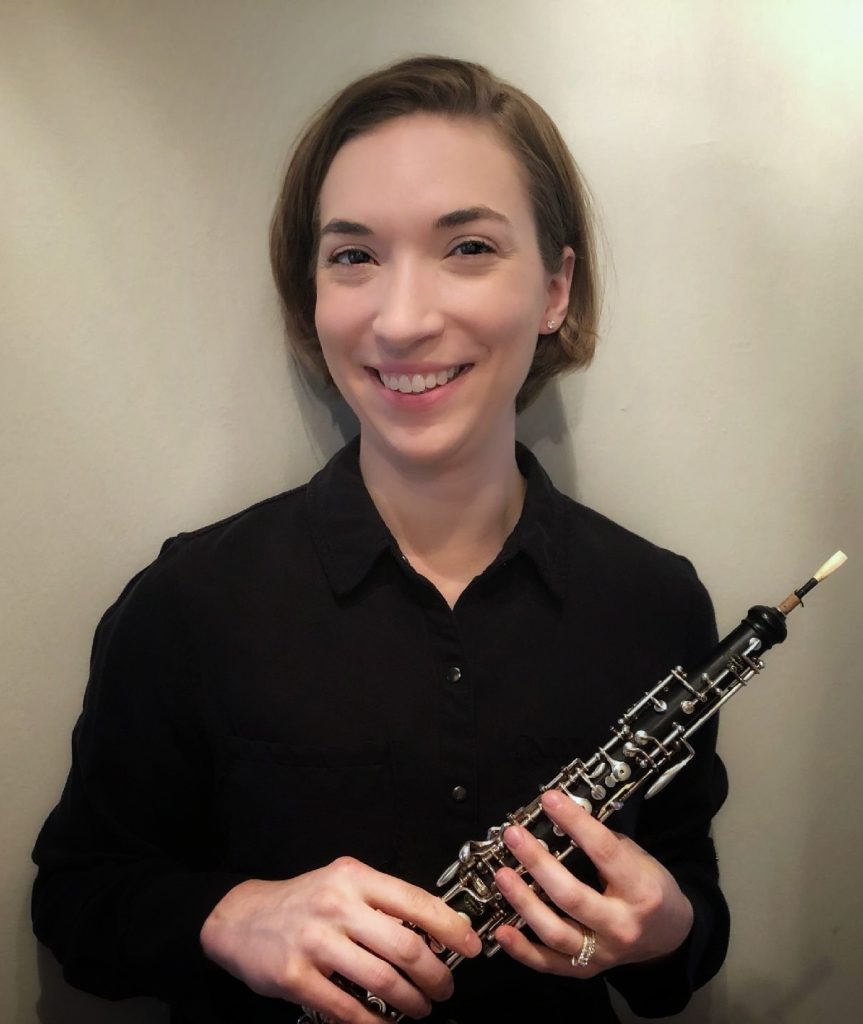 A native of the beautiful Shenandoah Valley, Kathleen Tennyson Keese earned her bachelor's degree in music performance from James Madison University in 2008, summa cum laude. In 2010 she earned her master's degree, also in music performance, from the University of Minnesota as a Berneking Fellow. She has studied with John Snow, Dr. Michele Kirkdorfer, and Mark Ackerman and performed in masterclasses for Robert Atherholt, Allan Vogel, Neil Black, Mark Ostoich, Ray Still, and Nancy Ambrose King.
In 2011, Kathleen began her career in the United States Air Force bands stationed with the Band of Liberty at Hanscom Air Force Base, Massachusetts, where she performed with the concert band and New England Winds woodwind quintet. In 2013, she was assigned to the Band of the West at Lackland Air Force Base, Texas, where she performed with Spectrum Winds and was featured as a soloist with the concert band performing the Goossens Oboe Concerto in 2016 on a four-state tour of the southeast. She is currently a member of the Air National Guard Band of the Northeast, stationed at Fort Indiantown Gap, Pennsylvania.
Kathleen has performed with the Sarasota Music Festival, Shenandoah Valley Bach Festival, Shenandoah Symphony, West Virginia Symphony, Victoria Symphony, Mid-Texas Symphony, St. Cloud Symphony, Mankato Symphony, the Opera Theatre and Music Festival of Lucca, Italy, and the Montpelier Winds. …